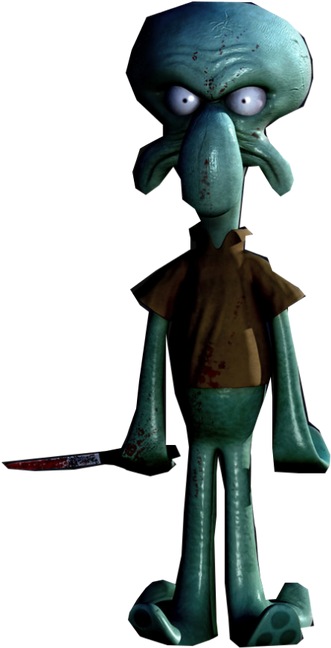 He is a serial killer that just lurks around. Out of nowhere he came out of a Warp Pipe and interfered with the Goomba war. He was killing everyone with just a knife, and some pretty fast speed. He jumped from one to the next in at least 2 seconds. He also attacked Fought and tried to drown him in an ocean.
As Mario was getting ready to fight Mario 318, he wanted to play around. He kept trying to kill Luigi, Mario, and Paper Mario. It all failed luckily. Perhaps the oddest part is the fact he looks like Squidward. Or even odder, he has a similar name as Squidward.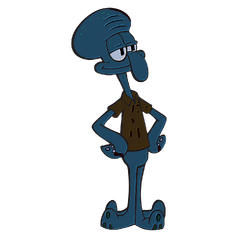 One of the more scary things he has done was shoot down a mall. It did finally get him into a rough battle for the first time with Weegee, but progress shows he won 50% of the battle. The mall was seen destroyed and demolished.