The Sandman Will Keep You Awake - The Loop
Play Sound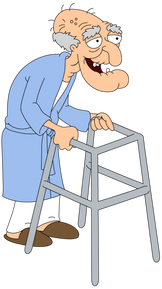 Herbert is a pervert. He is very old and likes young boys. One he is attracted to is Andy. His powers were trapped in an Xbox. He wanted to do things to Andy, so Weegee had to come in and stop it. Weegee warned him it was his final straw, and to not do it again. When Kaeru needed some money, he went to Herbert. It was a fail though because Herbert was creep to him.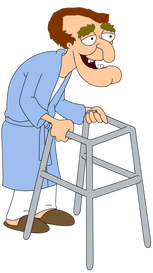 He tries his best to bring kids into his cellar, usually by saying he has popsicles. He also says "Ohho Jack Pot" when he finds a kid he can do things too. He said this to Ronald, and well... Herbert's dream came true. He also says "mmmmm" which is pretty much the same thing, or when he did something he's proud of.
He also delivers pizza. He delivered to Eric, but he never got paid. He tried to lie to Leonard saying he had a Token in his cellar. However when Chris Hansen caught him, he lied again saying Leonard was his son. There are many occasions of his lies such as he became a janitor at Diknoz Highschool. He doesn't even clean or anything, and when a mess happens he blames a kid.
Fun Facts
Fun Fact: He is a fan of Jesse.
He is gay.
He was in the army as a pilot.
He was in a gay porno with Steve Rambo.