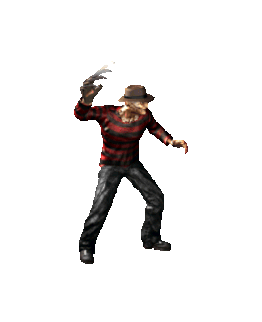 It's obvious he works for Icecream Man, since Siren Head appeared to help him on his job. He threw a dream party that if AGK died in the dream, he'd die for real. He started by throwing a table at him. He used Saw Blades to slice him, which one did succeed and got him in the back after AGK tripped. He also tried to drown him, and it failed. At the last attempt to kill him, he just kept throwing him around, until Leonidas woke AGK up with a boombox. He's also tried to target Leonard.
Community content is available under
CC-BY-SA
unless otherwise noted.