We're Getting Mutants in the MCU - The Loop
Play Sound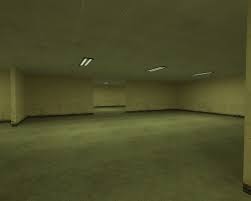 The Backrooms is a large region in space that is not in any of the universes. It has many rooms of the same thing over and over. Error Weegee used to own this place, and sent AGK and Dan there. Error Weegee soon gave the place up to Rodrick. Rodrick now lives there waiting for a victim to arrive in his house.
AGK mature battle with Waluigi took place in there. Also even though Rodrick is a powerful being, AGK was able to defeat him. The exit in that area is always guarded by Rodrick.
The mature people to be there were AGK, Waluigi, Rodrick, Whispering Squash, and Obunga. Krebs was in this area once, because alot of other people crashed into this area. Illuminati and Roxx live upstairs of this place. As it turns out, this backrooms is called Level 0. Rodrick heard a weird noise, and he couldn't find where it was. When he went further, he glitched into Level 1.
Level 0 is also huge, at around 1 million miles wide. It's a giant maze of almost the same thing over and over. Hallways, rooms, the strange floor, the tan lighting, and the constant sound of buzzing. If not careful you may noclip to another level. Strange beings live around the area. By walking around enough you may enter Level 1.
Areas: